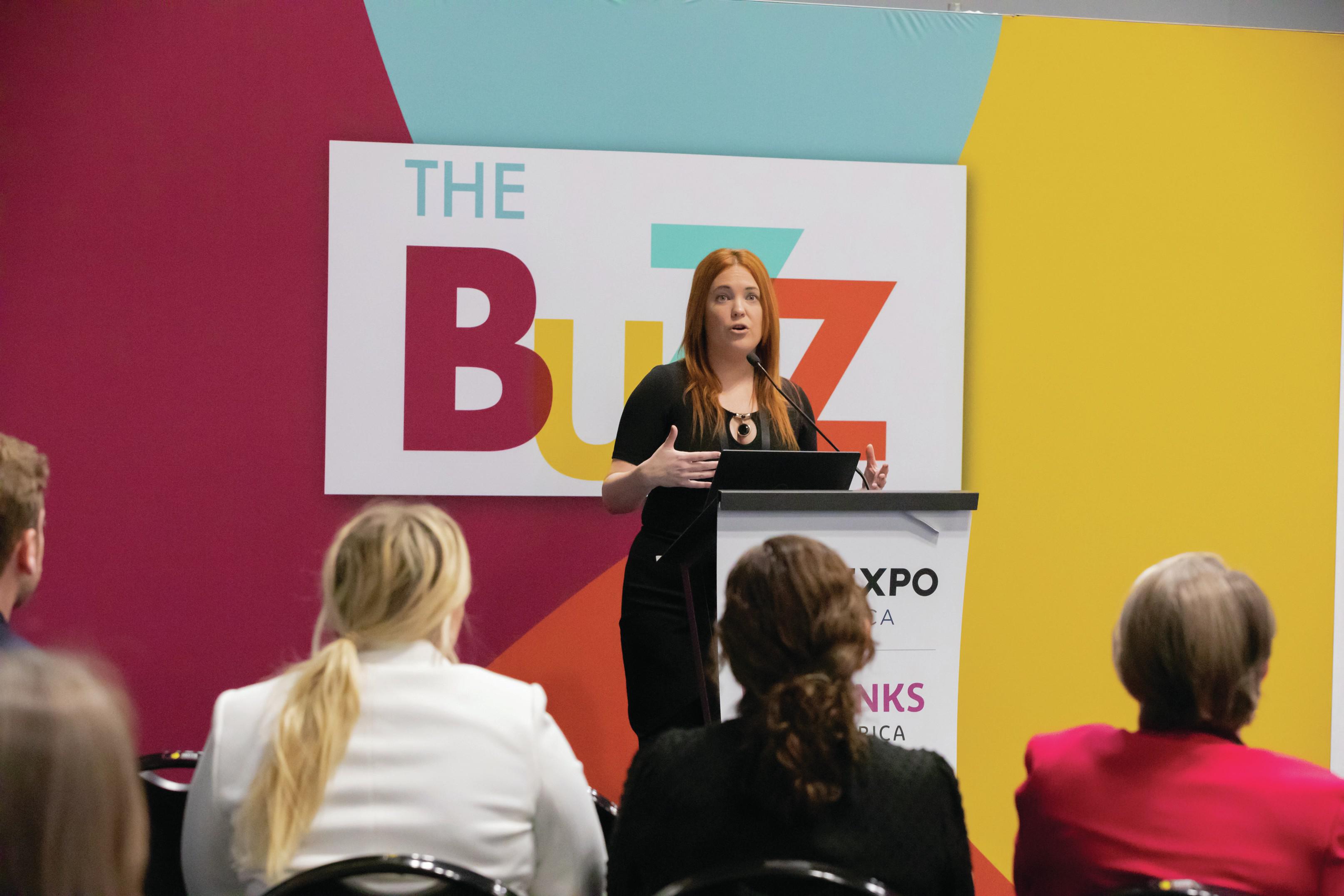 Vinexpo Drinks America returns to New York for second edition
Vinexpo America/ Drinks America is set to return to New York this March for its second edition, bringing different sectors of the beverage alcohol industry under one roof to connect and forge partnerships.
On 8-9 March, the Jacob K. Javits Convention Center, in the Hudson Yards neighbourhood of Manhattan, New York (445 11th Ave, corner of 11th and 38th), will be hosting the co-located events of Vinexpo America and Drinks America, organised by Diversified Communications and Vinexposium.
The simultaneous events, taking place in the new exhibit Hall 3, will showcase a global selection of spirits, sake and wine to a predominantly North American audience. This will be the second edition of Vinexpo America | Drinks America – before this, there was Vinexpo New York, which ran from 2018 to 2020. Last year marked the relaunch of the event as Vinexpo America, run in conjunction with Drinks America.
When asked about the success of this rebrand, Beckie Kier, group event director at Diversified Communications (the leading international media company behind the event), says that it enabled the exhibition's horizons to be broadened:
"The Vinexpo New York brand was perceived as an event serving just the New York market. Relaunching as Vinexpo America, along with the launch of Drinks America, created co-located events positioned to reach the broader beverage alcohol market of wine, spirits, beer, and other categories of beverage alcohol in North America.
"Co-locating these events has created more value for buyers sourcing beverage alcohol across multiple categories, and opportunities for larger brands with a broader portfolio of offerings."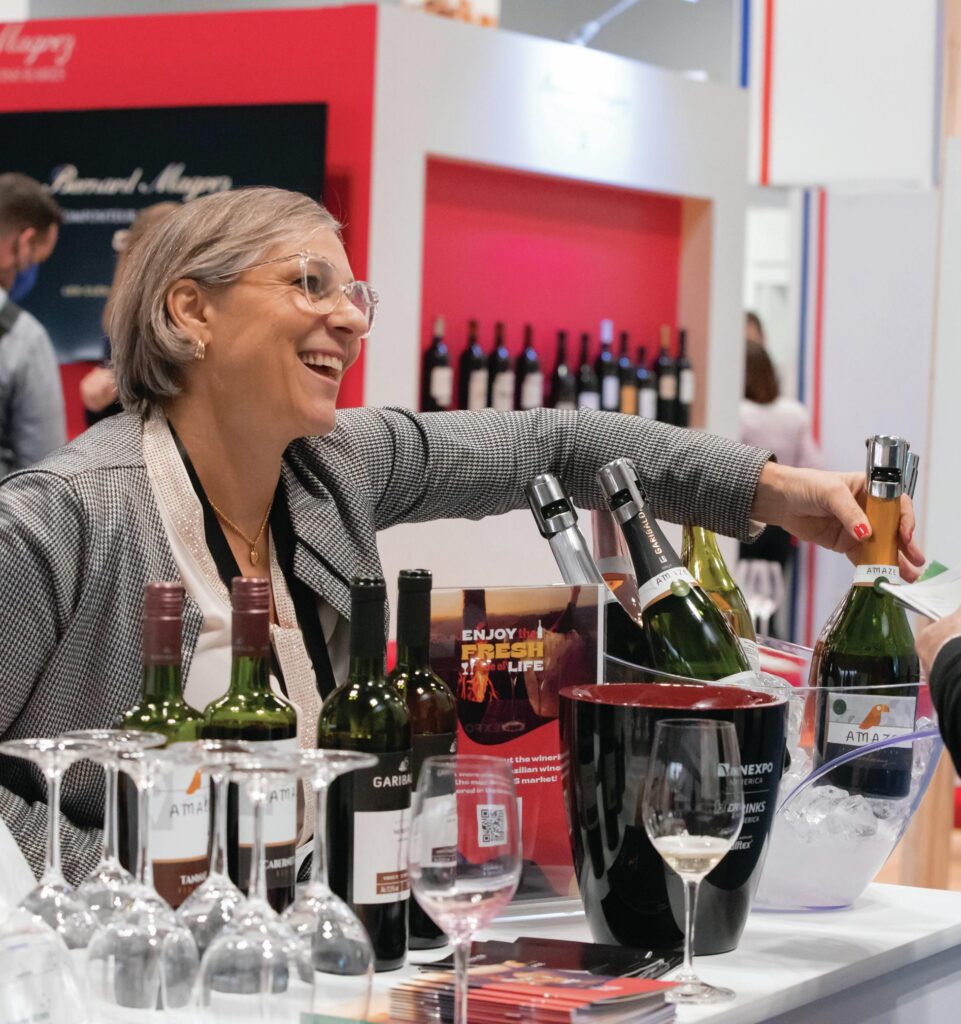 Kier continues: "The relaunch has brought in new customers, and new regions, such as India. Business France is returning with an increased number of co-exhibitors coming from eight regions, and will have an even larger space on the exhibit floor than in previous years.
"Masterclasses are sold out, and the key buyer programme is expected to surpass previous events, looking at the number of quality buyers already registered to attend the 2023 event. A targeted approach has been put into developing this programme, attracting top buyers to attend, and creating additional value for them."
The 2022 debut for Vinexpo America | Drinks America was widely hailed as a success, particularly after the pandemic had put a stop to physical industry events.  With restrictions having eased, Kier says: "The pent-up demand for in-person connections has been palpable. So many attendees and exhibitors have remarked to us that the time spent together has been revitalising and invaluable in reconfirming relationships and broadening networks."
Olivier Kielwasser, then category lead for wine at BevMo, and now director of procurement at Bounty Hunter Rare Wine & Spirits, says: "This is the one venue on the East Coast where you can come once a year, and in two days find all of these wines that would otherwise take six months. It saves you a lot of time."
DEVELOP PARTNERSHIPS
This year's edition will give attendees and exhibitors alike a chance to further strengthen those networks, and develop potentially-fruitful partnerships. Kier shares some of what visitors have to look forward to: "A full exhibit hall – with a large variety of exhibitors coming from 23 countries and counting. In addition, there is also a wide array of educational opportunities, including masterclasses, conferences, and roundtable discussions." Among the international cohort of exhibitors will be companies from: Argentina, Brazil, Chile, France, Germany, India, Italy, Japan, Romania, South Africa, South Korea, and the UK.
However, Kier explains, although there is a strong international presence, the focus remains on the drinks markets of the US and Canada: "Unlike international events, where producers gear their participation toward a broader international audience, producers at Vinexpo America focus their participation on the North American market, sampling the wines they plan to introduce or expand specifically in this market, and bringing the team that is focused on and skilled at working this market.
"At events in other parts of the world, buyers from North America navigate the exhibit hall looking for producers selling to this market. At Vinexpo America, all participating producers are looking to expand their reach in this market. The overall theme is the continued emphasis on bringing together buyers and sellers focused on the North American market."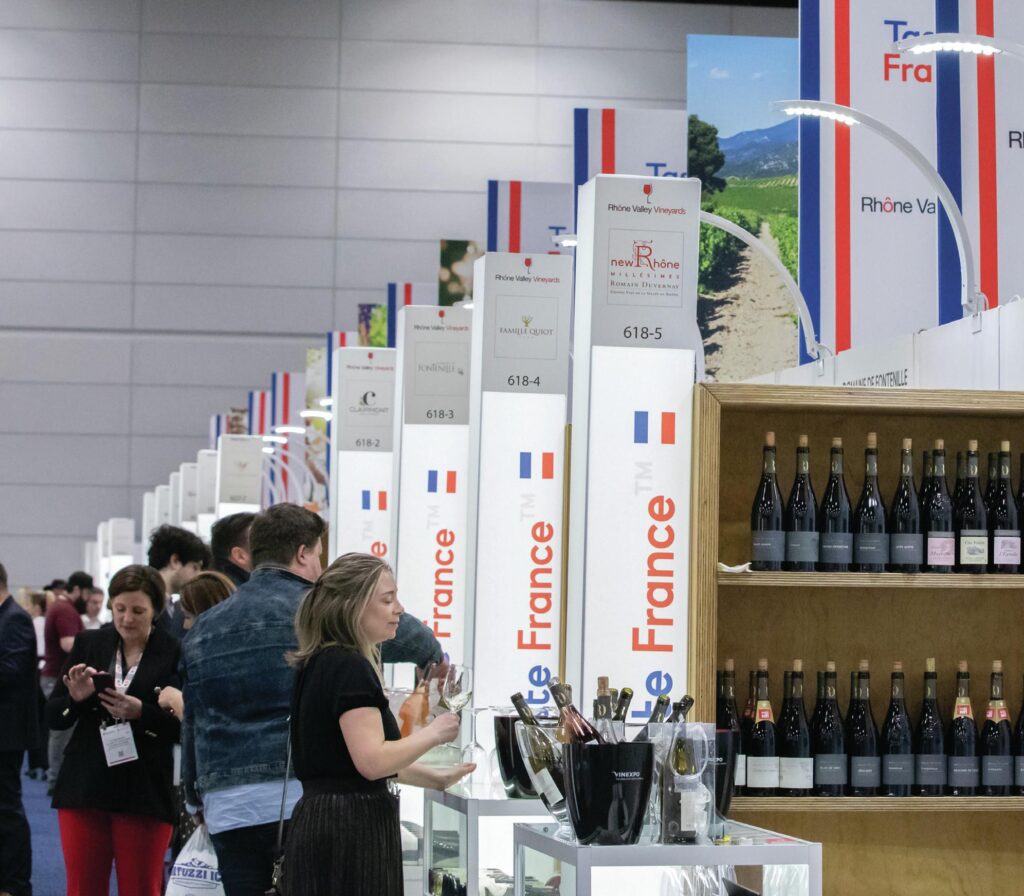 Last year, there were more than 380 exhibitors, and 93% of the 2,500 visitors were from North America, with people from 43 US states attending. Approximately half of those who attended worked in importing or distribution, while members of the on-trade and off-trade constituted 19% and 25% respectively.
Indeed, the alcoholic-beverage market in the US in particular is booming. According to IWSR data, it is worth around US$170.4 billion (£138bn), with 3.3% market value growth, and a forecast annual growth rate of US e-commerce sales from 2020-2024 of around 45%.
Wine remains a driving force behind this growth, as Vinexpo America will demonstrate. The value of the US e- commerce market for wine grew by 80% from 2019 to 2020, a rise in part due to the closures during the pandemic.
LEADING RTD MARKET
But newer, less traditional drinks are also making a splash, particularly among younger consumers. The US has become the leading global market for ready-todrink beverages (RTDs), with a compound annual growth rate (CAGR) of 21.8% from 2019-2024. The Drinks America side of the exhibition will illustrate how this area, and other trends in the world of spirits and RTDs, is more than just a passing phenomenon.
The exhibition will provide an overview of the state of the industry as a whole, with both the traditional and trendy sides represented. "The two co-located events support the entire North American beverage alcohol industry, and make for a wellrounded, and represented, event for attendees and exhibitors," says Kier. "Attendees will be able to meet a broader group of producers specifically focused on expanding in the US. Industry events are looking for ways to efficiently and better match participants, and help them establish the connections that lead to valuable partnerships."
The events include a key buyer programme, dedicated to supporting high-volume beverage buyers, and a comprehensive business-matchmaking service that puts buyers and exhibitors in touch to schedule meetings ahead of time. As for the educational offerings, Kier highlights a number of events that attendees can look forward to: "Vinexpo America | Drinks America will be offering a large variety of masterclasses, a robust conference programme, and roundtable discussions at The Buzz."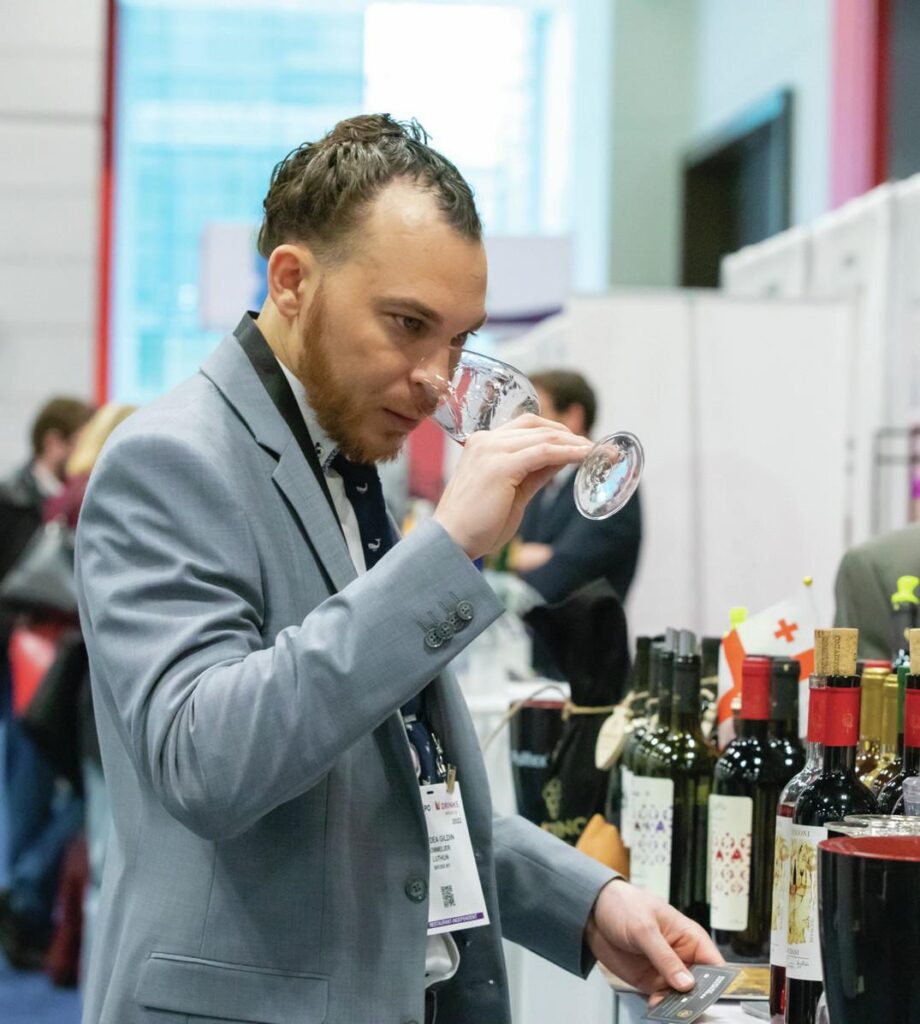 Among the topics that will be covered as part of The Buzz series are hiring inclusively in the drinks industry (with Distill Ventures' global inclusion and diversity programme manager Kamilah Mahon speaking), and Growing Deeper Connections with Customers from Gen X to Z' (where JoJo St. Claire of Lemae
Group Wines will be speaking). "The masterclass series features sessions from Europe, Japan, France, InterRhône, and Serbia," Kier adds. Among the classes confirmed are Introduction to European Garnacha/Grenache Quality Wines, and The Crus Bourgeois du Médoc 2020 Classification, (the latter hosted by Mary Gorman-McAdams MW). Those wishing to keep fully up to date with the schedule of classes and talks are advised to visit: vinexpoamerica.com/schedule-at-a-glance.
While events of this scale can present issues concerning their environmental impact, the organisers have taken measures to ensure that sustainability is firmly on the exhibition's agenda, both in terms of what is being discussed and the practices adopted at the event itself: "Vinexpo America | Drinks America works with the Javits Center to ensure that all leftover wine and spirits bottles are recycled after the events take place," says Kier. "In addition to this, one of the conference sessions will be based around the sustainable future of drinking."
There will also be a number of representatives from organic and biodynamic-certified wineries displaying their products.
The 2023 edition is also marked by the arrival of Robert Tobiassen, president of the National Association of Beverage Importers, Inc. (NABI), to the Vinexpo America and Drinks America advisory board. Tobiassen joins 12 other US-based leaders in the wine and spirits industry who contribute to the planning of the event, including Brandy Rand of IWSR, and Valerie Gerard-Matsuura of Sopexa USA. Tobiassen was previously the inaugural chief counsel of the Alcohol and Tobacco Tax and Trade Bureau (TTB).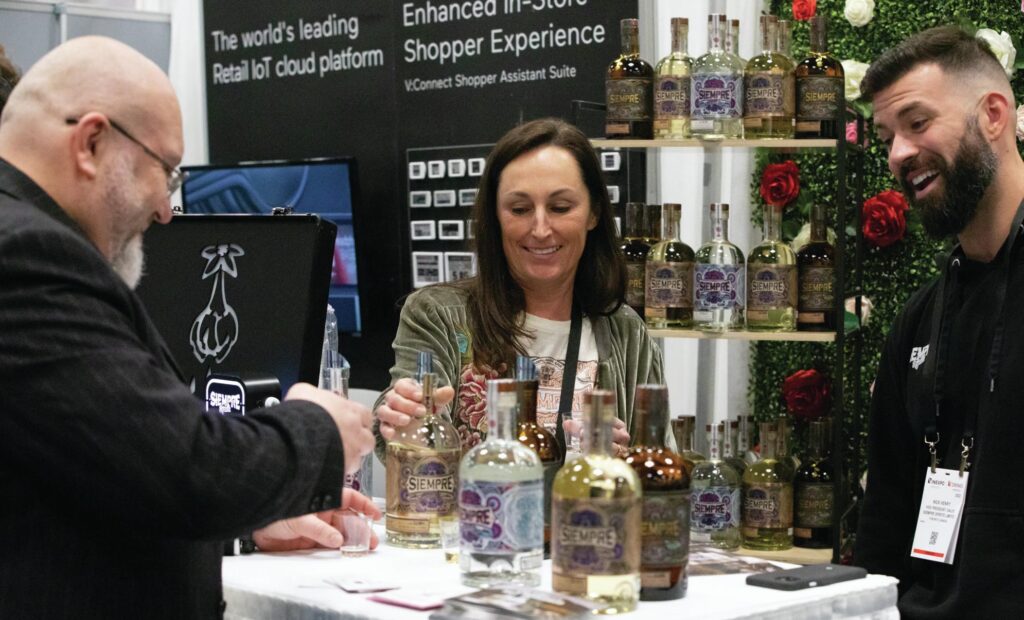 Before the exhibition, visitors are encouraged to see the online attendee portal, vinexpoamerica.com/attendeeportal, where they can read the list of confirmed exhibitors, and also discover the best transport and hotel options. A mobile app will also soon be available. Alternatively, for exhibitors, there is the online exhibitor portal, vinexpoamerica.com/exhibitor-portal, that offers insight into sponsorship opportunities available to those who will be presenting their products in New York.
As for what they hope attendees will take away from the forthcoming event, Kier concludes: "New products, new or continued partnerships and business or representation in the North American market. The goal at Vinexpo America | Drinks America is to help connect exhibitors and attendees for current and future business partnerships."
Registration is available online until 7 March for US$50: attendees can register at either vinexpoamerica.com. On-site registration is priced at US$100 per person.