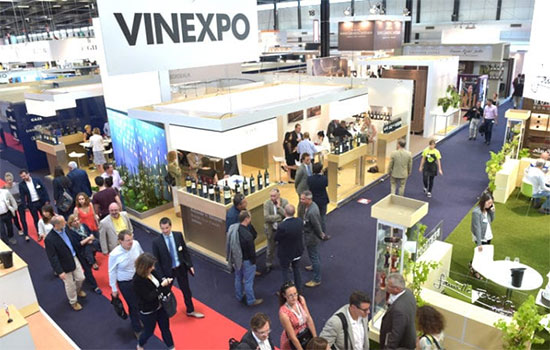 Top spirits stands at Vinexpo Paris 2023
Who says Wine Paris & Vinexpo Paris is all about wine? Far from it – be prepared to see a host of spirits on show like never before.
Spirits are set to steal the show at this year's Wine Paris & Vinexpo Paris, which is returning bigger and better than before. For the first time, the Be Spirits portion of the show will benefit from its own dedicated room to showcase the best of the distilled‐beverage category.
"After the success of the 2022 exhibition, demand from spirits exhibitors went through the roof", notes Rodolphe Lameyse, CEO of parent company Vinexposium. "To be fair, we knew it was coming, as Be Spirits had run out of space in 2022. The net result is that spirits, craft, and alcohol‐free beverages will have 43% extra floor space compared with the 2022 event, and 44% new exhibitors. In total, 27 categories of spirits will be represented."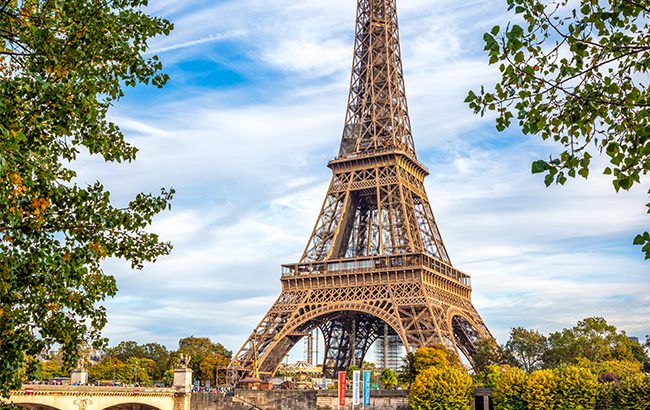 In 2022, the event welcomed 25,739 visitors from around the world at its first show since the Covid‐19 pandemic. Importers, wholesalers and specialist distributors made up 51% of guests, while 17% were from the hospitality sector.
This year, Vinexpo Paris will welcome guests back to the Paris Expo Porte de Versailles in Paris, France, from 13‐15 February. And to ensure spirits get ample time to shine, the Be Spirits hall will run from 10am to 8pm – two hours after the main show closes at 6pm.
Visitors will discover a new area, called the Craft Pavilion, in the Be Spirits hall, which will focus on up‐and‐coming producers of spirits, ready‐to‐drink (RTD) products, alcohol‐free drinks, ciders and beers. Featured products in the Craft Pavilion will include gin and pastis from France's Distillerie de l'Ort, rum infusions from K'ribean Cocktail‐Taleya, and Vylmer Apéritifs.
The Infinity Bar
The focal point of the room will, of course, be the 40‐metre‐long Infinity Bar. Bars from Europe, Paris, and the rest of France will be bringing their best bartenders to get behind the stick, and showcase some of the region's top on‐trade venues.
Furthermore, as Lameyse explains: "The ON programme will offer innovative and informative events in a new area called Speakeasy, a nod to the illicit 'speak softly' bars of the Roaring Twenties. Speakeasy will provide the stage for masterclasses, conferences and panel discussions devoted to new trends and challenges in the global spirits market."
Discussions will include a masterclass on brandy, a Wine & Spirit Education Trust (WSET) spirits masterclass, a conference on Gen Z and their relationship with wines and spirits, masterclasses by the Japan Sake and Shochu Association, and the Battle of the Mixologists, starring leading luminaries from the on‐trade.
International brands will account for a significantly larger portion of exhibitors in 2023, up from 25% in 2022 to more than a third this year. Returning nationalities will include Belgium, Canada, the US, Iceland, Italy, Japan, Romania, the UK, and Switzerland, who will be joined by newcomers from Uzbekistan, the Czech Republic and Vietnam.
"Wine Paris & Vinexpo Paris is a large international and business exhibition with very high standards," says Lameyse. "We're expecting more than 30,000 qualified visitors this year. Paris as a destination is also unique: incredibly convenient, with a huge hotel capacity, and easy transport links to the rest of the world. Paris is a magical and mythical city, and we want to ensure exhibitors and visitors enjoy it to the full.
"We've selected 180 bars and restaurants as part of OFF [Vinexpo's wine and mixology‐focused programme] to ensure everybody can have an enjoyable time after a long day at the show."
Lameyse is confident the spirits arm of Vinexpo Paris will go down a storm, and leaves these three words to describe the international trade event: "Professional, international, innovative." After the Paris show, there are plans to introduce a 'Vinexpo explorer' event in 2023, which will be dedicated to spirits in Quebec, Canada. More details are expected to be announced at a later date.
We highlight a number of spirits exhibitors and what to expect from their stands in the Be Spirits hall, H2.2.
A de Fussigny Cognac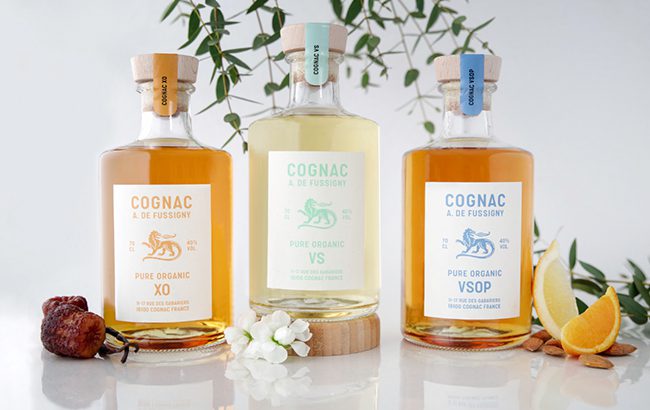 Stand: H2.2, F033
Waving the flag for French spirits is A de Fussigny Cognac, which will be emphasising its bold and more 'various' spirits. This historic brand is created in a distillery that was built in 1814. Guests will have the chance to explore the A de Fussigny Pure Organic range of Cognacs, as well as the Summum Organic Vodka range.
The 'ultra‐local' organic wheat vodka is created entirely within a 40km radius of the distillery, from grain to bottle. It is produced in the Charente and Charente‐Maritime region. Furthermore, A de Fussigny will be bringing its Organic Single Estate Vodka, packaged in 200ml plant‐made bottles, to Vinexpo Paris.
Laure Moore, export and sales manager, noted: "The growing sales of spirits has been translated to a larger space and increased participation in Be Spirits. We are really looking forward to being a part of this energy and enthusiasm around spirits."
---
BBC Spirits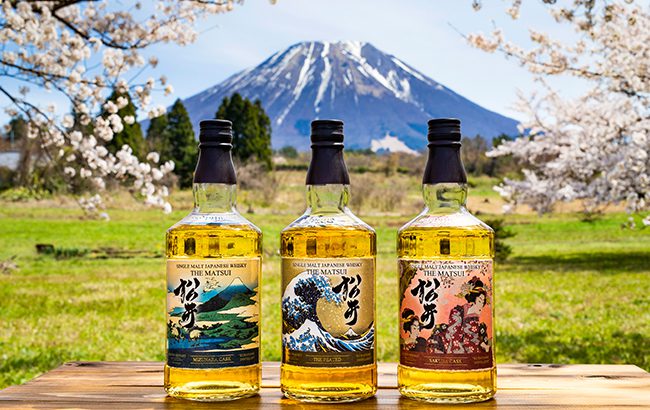 Stand: H2.2, C078
A truly global whisky offering will be available to sample at BBC Spirits' stand, with brands hailing from Asia, the US, Mexico, and Europe. Visitors will be able to learn more about Irish whiskey Fitzwilliam, or Mexican whisky Abasolo in the Be Spirits hall.
If rum is of interest, BBC Spirits will be showcasing Kiyomi, a Japanese rum from Okinawa – Helios Distillery, alongside the company's own‐label bottling: Bocatheva. Plus, there will be a selection of gin, Tequila and liqueurs, as well as UK tonic water brand The Artisan.
Cécile Frapsauce, marketing director, BBC Spirits, said: "Vinexpo Paris is one of our most important trade shows of the year (along with Prowein and Bar Convent Berlin). It's the occasion to meet our partners from France (clients, buyers, journalists) and from the rest of Europe.
"We can present our new products, and we also are on the Infinite Bar with four slots showcasing our brands, Etsu Gin, Abasolo Whisky, Lokita Tequila and mezcal, gins from the UK, and the Artisan Tonics."
---
Famille Naud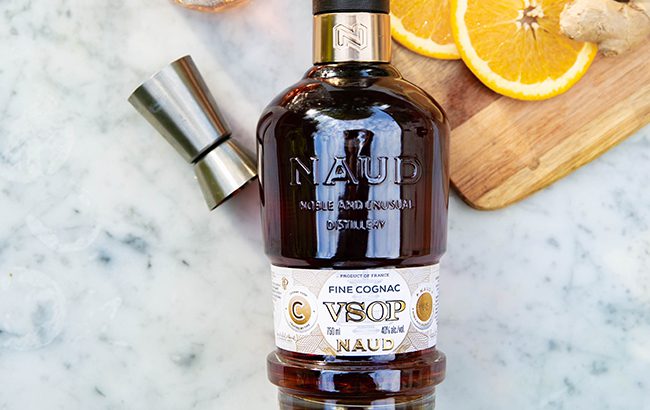 Stand: H2.2, B023
Based near Cognac in the Charente region of France, the Naud family uses small traditional copper pot stills to create "distinguished" Cognacs and "unconventional" spirits. From VS and XO Cognacs to gin and a French wheat vodka, the Naud family has an eclectic mix of bottlings to share at this year's event – and the brand is eager to meet potential new partners.
Elodie Danilof, communication manager, said: "The first objective is to attract new clients/business contacts from France and around the world. We also want to get our brand, Naud, larger/better visibility in the spirits industry. We launched the Naud brand five years ago, we still have a lot to do to get our products well known.
"We also want to present and get some feedback from visitors regarding new and exclusive products we will launch in 2023."
For Naud, Vinexpo represents one of the major trade shows in the spirits world.
---
Cognac Godet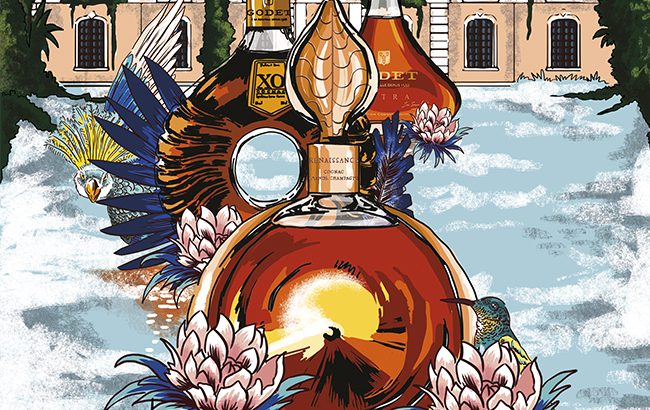 Stand: H2.2, C072
Cognac Godet is the dream of a father and his three sons, whose goal is to continue a family legacy, one that has been passed down through generations for more than 400 years.
Based in La Rochelle in France, today the Cognac house is looked after by the 14th‐ and 15th‐generation family members, including 15th‐generation cellar master Jean‐Edouard Godet.
At Vinexpo Paris, the Cognac Godet stand will be showcasing the brand's Micro Distillation range, VS, VSOP, and XO Terre bottlings. The XO Terre Cognac is a rare blend that takes its inspiration from the six crus of Cognac. Its aim is to demonstrate the terroir of Cognac Godet's vineyards.
Tasting notes are said to include fresh, floral and fruit aromas leading to "lively, sharp fruit flavours" on the palate, and notes of antique leather, oak and pepper. Made from a blend of eaux‐de‐vies from the six Cognac crus, XO Terre retails for RRP €170 (US$185).
Cyril Godet, commercial director at Cognac Godet, said: "We would like to establish our Micro Distillation range in Europe."
---
Féfé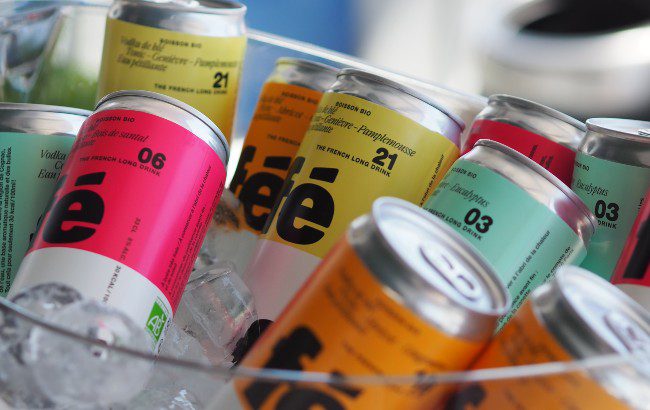 Stand: H2.2, E007
From the brains behind Parisian bar Le Syndicat, where "grandpa spirits go gangster", comes ready‐to‐drink vodka seltzer brand Féfé. Féfé is looking to focus on its new range of 12% ABV to 15% ABV canned cocktails, which will launch in spring – and visitors to Vinexpo Paris will be able to try the new offerings.
The brand is hoping to connect with professionals in France, plus international distributors and importers.
"We hope to showcase our Féfé cocktail and present our Domaine Syndicat to horeca professionals in France, and distributors/importers from all around the world to secure long‐lasting partnerships with both," said Romain Le Mouëllic, founder of Féfé.
"With our bars and our new range (which I think is a game‐ changer in the European beverage industry), we think we can seduce people from all over the world to buy Féfé and join the Le Syndicat fight for more localism and traceability."
---
Japan Sake and Shochu Makers Association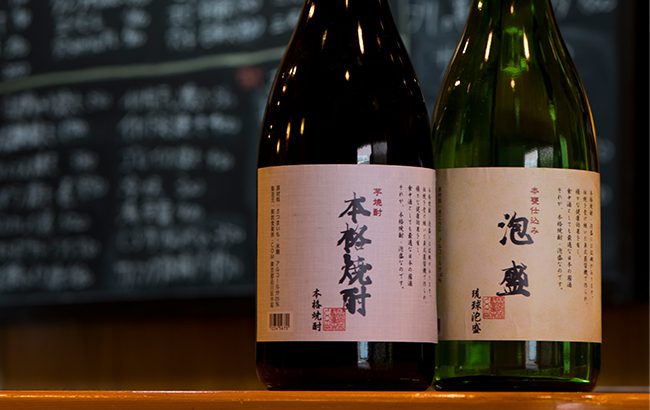 Stand: H2.2, E032 and D031
Putting the spotlight on Japanese spirit shochu is the Japan Sake and Shochu Makers Association. At the stand, guests will be able to discover more than 30 varieties of Honkaku shochu, and traditional awamori – all of which will be available to sample. Then, in the evening, the booth will feature a bar, where bartenders will be mixing free shochu cocktails.
Shochu can be made from a range of raw materials, including barley, sweet potatoes, and buckwheat. Both shochu and awamori are fermented with koji, and are distilled just once in a pot still, allowing the flavours of the base ingredients to carry through.
"We see this as an excellent opportunity to communicate the potential of Honkaku shochu and awamori as new and cool spirits to follow the path of mezcal to liquor experts, and spirits lovers from around the world," said a spokesperson of the Japan Sake and Shochu Makers Association.
Julia Scavo Dip WSET will host a free masterclass on Honkaku shochu and awamori on Monday 13 February from 3.30pm to 4.30pm.
---
La Martiniquaise-Bardinet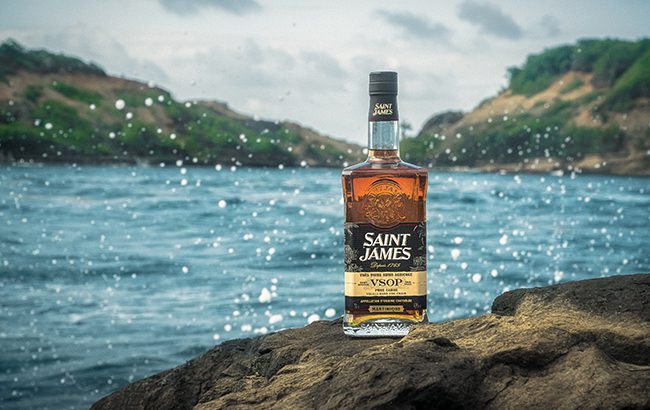 Stand: H2.2, F023
Returning for another year, French company La Martiniquaise‐Bardinet will putting a keen focus on its 'craft from France' portfolio. If you're fans of rhum agricole (such as Saint James), Calvados and Cognac, this is the stand to stop at.
Scotch whisky lovers would also do well to pay a visit to the La Martiniquaise‐Bardinet booth, where Glen Moray single malt whiskies will be available to sample.
"We will be represented by our French distributor, Premium Craft Spirits," said Donatien Ferrari, group communications manager at La Martiniquaise‐Bardinet.
"Our clients from all over the world will be there, and this promises to be a great time for sharing and business. We look forward to seeing you at the Infinite Bar to discover some amazing cocktails. The Vinexpo brand is very strong and we hope that the spirits area will continue to grow."