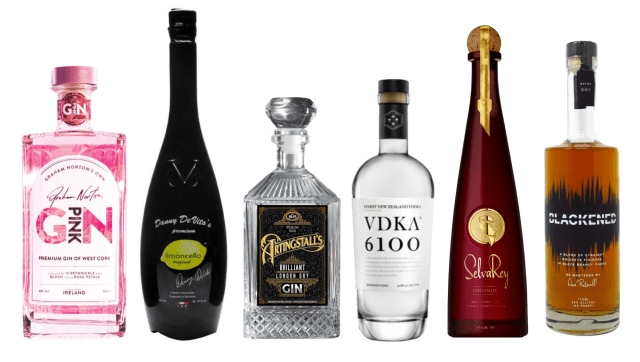 Ten spirits brands you might not know are celeb-owned
English, Interesting, News
Owning a spirits brand is practically a rite of passage for any celebrity these days, but did you know that these famous faces have also jumped on the booze bandwagon?
George Clooney is as famous for Casamigos as he is for Ocean's Eleven, and if you haven't heard Ryan Reynolds boast about how much dollar he made when his Aviation Gin brand was bought by Diageo in 2020, you have probably been living under a rock.
But not all A-Listers shout about their extra-curricular ventures as loud as those guys, so there is a chance that these celeb-owned brands may have passed you by…
Metallica – Blackened American Whiskey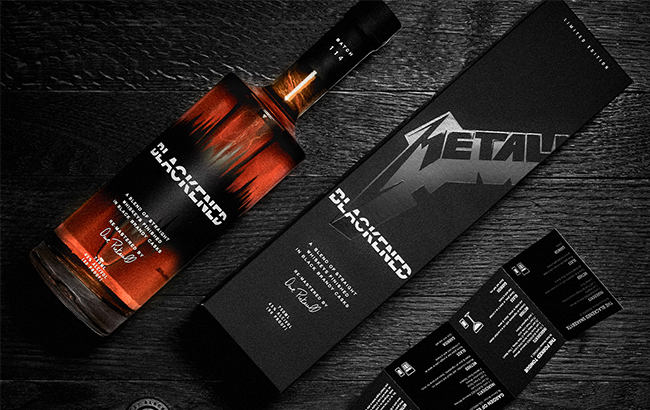 Heavy metal band Metallica teamed up with distiller Dave Pickerell in 2018 to release this true American whiskey.
With his doctorate in chemical engineering alongside his unique distillation technique and maturing process, Pickerell has pulled together a blend of various Bourbons, ryes and other North American whiskies to create the foundations of this whiskey. But it's the not-so-secret ingredient that makes this a true Metallica-worthy liquid.
The whiskey has been matured in black brandy barrels before being exposed to a low-frequency version of Blackened, the opening track of the 1988 album …And Justice For All. A complete novelty, yes, and maybe it would have been more fitting to expose it to the brand's cover of Whiskey In a Jar, but then maybe the liquid wouldn't be rocking the distinctive notes of allspice and dominating hints of apricot on the palate it has been praised for.
---
Robert de Niro – VDKA 6100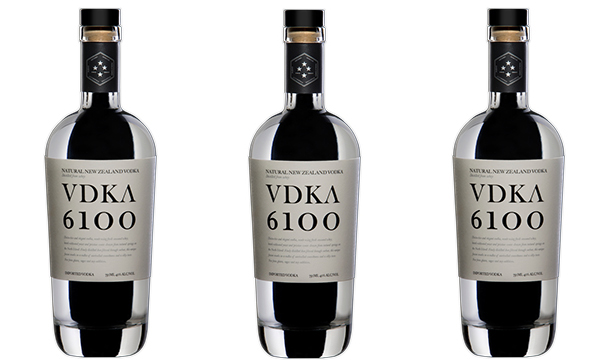 Alongside his numerous Academy Awards, we suspect the Meet The Fockers star also has plenty of bottles of Vdka 6100 lining his shelves, after he helped co-create it with Australian spirits company, the Artisan Spirits Merchants, back in 2014.
The vodka is described by its makers as "a remarkably pure and smooth premium vodka with a global sensibility". It is distilled near Lake Taupo in New Zealand using fresh seasonal whey and locally sourced natural spring water.
---
Danny DeVito – Limoncello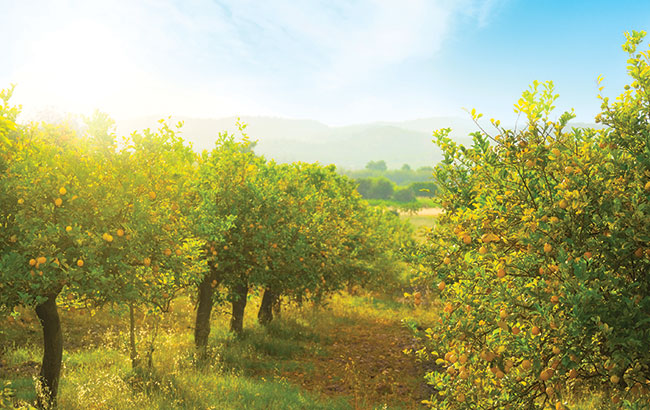 The story goes that the Always Sunny in Philadelphia star had a wild night out on the Limoncello's with fellow spirit-owning celeb George Clooney back in 2007. DeVito soon after launched his own brand of the sweet Italian liqueur, made with Sorrento lemons grown on the Amalfi coast.
The pale, cloudy yellow liquid clocks in at 30% ABV, and offers a thick, syrupy mouthfeel, and is best served best over ice. Rumour has it that the lemon logo on the front of the bottle is a scratch-and-sniff that smells of lemons, but sadly we'll never know if this is true as DeVito has said he owns the only remaining bottles in existence. Talk about a collectors item.
DeVito's cast-mates launched an Irish whiskey in June to help support the on-trade.
---
Bruno Mars – Selvarey rum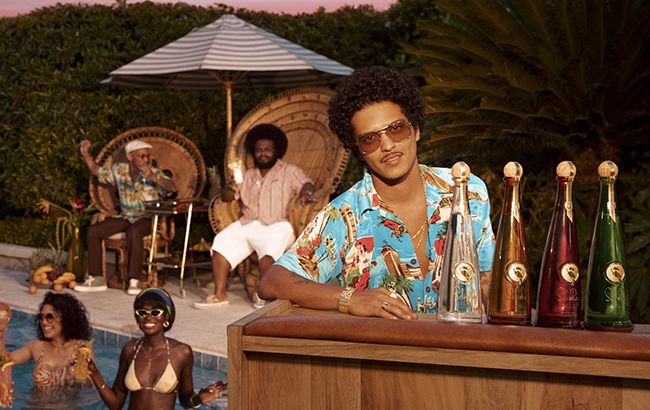 Not only does the pint-sized pop-star own this Panamanian rum, it was also inspired by the Uptown Funk singer. Described as a 'vacation in a glass', Selvarey is born from a single estate in the jungles of Panama, crafted by world-renowned master blender Francisco 'Don Pancho' Fernandez.
Just like its owner, the brand has brought out hit after hit, with a portfolio comprising a 40% ABV white rum with tasting notes of vanilla and key lime pie with citrus and pineapple; a 35% ABV chocolate edition which sees a five-year-old rum infused with chocolate; and a 30% ABV coconut rum , made with a two-year-old rum infused with coconut essence.
---
Paul Feig – Artingstall's Gin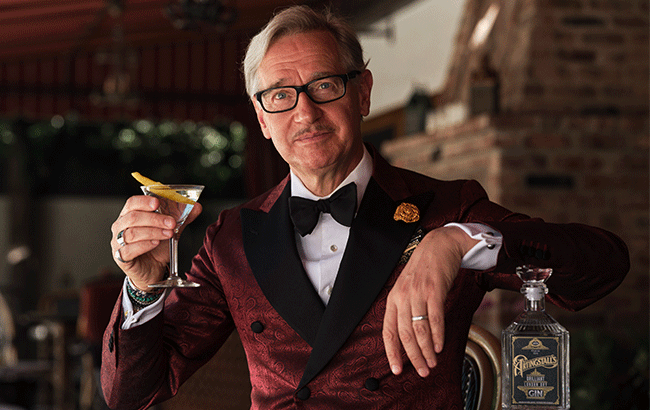 Actor, director, writer and producer Paul Feig added gin-slinger to his exhaustive CV in 2020 when he launched Artingstall's Gin, a London Dry beautifully packaged in a bottle inspired by the decanters of the 1950s and '60s – a nod to the Bridesmaids writer's interest in vintage glassware.
The gin features 11 botanicals, including orris root, coriander, cassia bark and cardamom, and is named after Feig's mother's maiden name.
---
Adam Woodyatt – Neat gin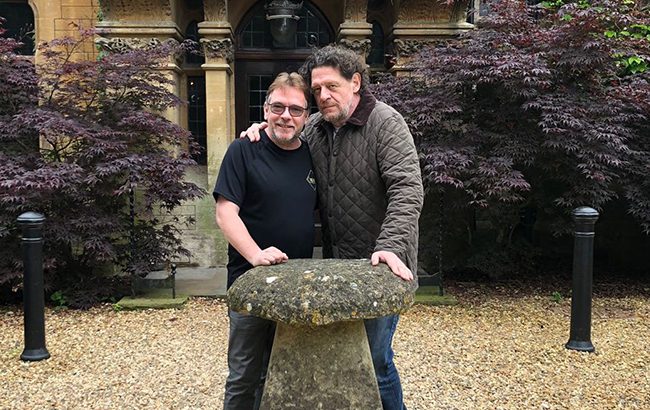 It's not just the Hollywood elite that like to dip their toes into the world of spirits ownership. You'll also find members of British soap opera royalty repping their own products, including Eastenders star Adam Woodyatt, better known for his role as Ian Beale.
The BBC star launched Neat London Dry gin in 2017. He found what is thought to be the oldest-known genever recipe in the world and went from there, experimenting with its 11 botanicals before whittling it down to eight. It got the seal of approval from Michelin-starred chefs Marco Pierre White, Tom Kerridge and Daniel Clifford who have all put the gin on their bar menus, but the question is: do they serve it behind the bar at the Queen Vic?
---
Miles Teller – Long Drink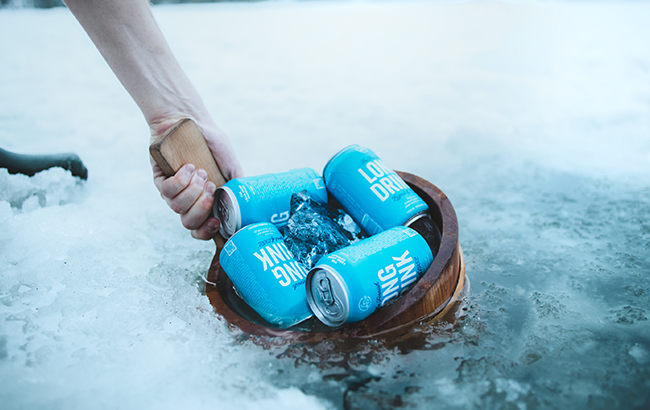 The Whiplash actor invested a hefty chunk of his Hollywood pay-check in this Finnish canned RTD (ready-to-drink) company after falling in love with it at a spirits tasting in New York. Long drinks is actually a whole category of drinks in Finland, with roots dating back to the 1952 Summer Games in Finland when the country of only 4 million people was still recovering from World War II. Concerned with serving efficiency, the government commissioned the creation of a 'revolutionary new liquor drink' to get the masses watered, and so the first long drinks were born. We know it better as a spirit and mixer or a Highball.
This particular liquid is comprised of a citrus soda with a premium liquor kick, offering a crisp refreshing beverage that clocks in at 5.5% ABV per 330ml can.
---
Graham Norton – GN Irish Gin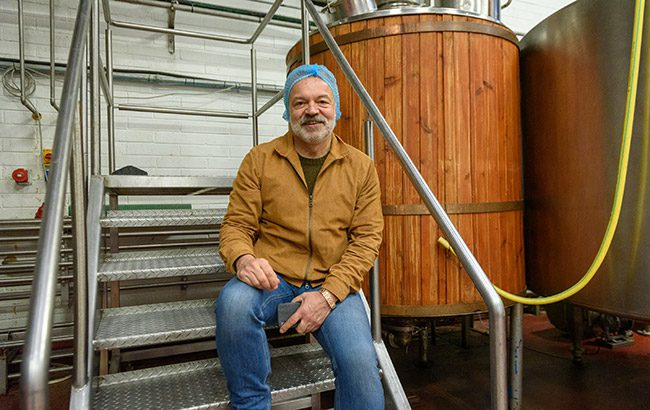 The Irish talk-show host is rarely seen on screen without a glass of wine nearby, and even launched his own brand in 2014, but Graham Norton doesn't just stick to vinos. He partnered with West Cork Distillers, located close to his Irish home, and Invivo & Co to create three small-batch premium gins.
The GN Irish Pink Gin is made with Irish grain and a combination of 12 botanicals including lemon peel, orange peel, elderflower, rose hip, and fuchsia flowers. The GN Irish Gin is a premium London Dry style, as distinctive as his tailored suits, while the GN Marmalade Gin, the latest addition to the range, is made with Seville oranges.
---
Steven Soderbergh – Singani 63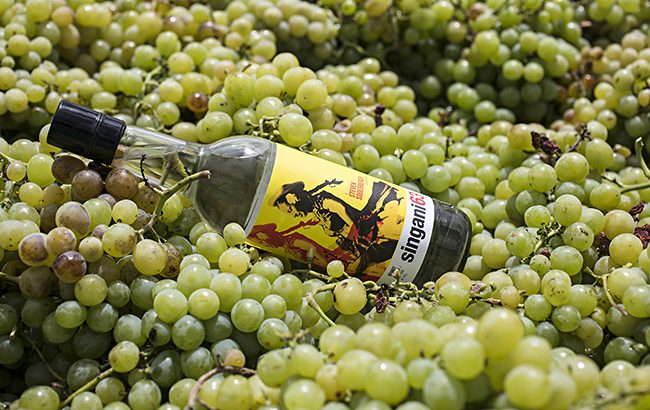 Steven Soderbergh might be best known for directing Erin Brockovich, The Ocean's trilogy and Magic Mike, but at The Spirits Business headquarters he's best known for creating Singani 63, a white distilled spirit made from the ancient Muscat of Alexandria grapes in Bolivia.
Being distilled from grapes, it is most commonly described as a brandy, much to Soderbergh's annoyance. The American director is hoping to make singani a dedicated category of its own, and has even launched a change.org campaign complete with a video titled: It's Not Brandy… It's Singani. You know what they say: Once a director, always a director.
---
Lord Ian Botham – 22 Yards gin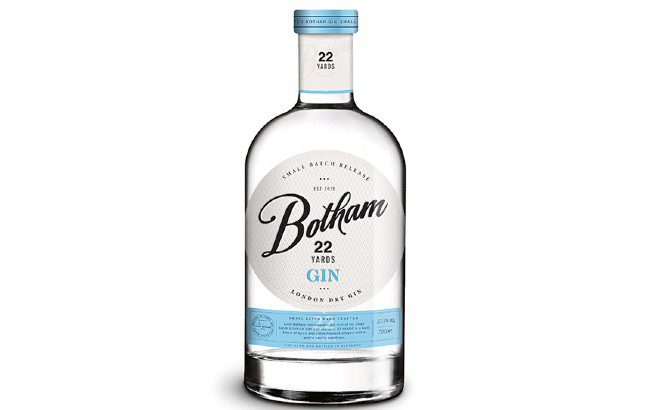 The British cricketing legend Lord Ian 'Beefy' Botham has swapped the wickets for bottles and ventured into the world of gin, after a few successful years running his own wine brand. The gin's name, 22 Yards, is a reference to the length of the pitch that cricket is played on.
The small batch London Dry is produced in Scotland and offers notes of citrus balanced with spice and hints of vanilla. Bitter orange peel and fresh root ginger give warmth to every sip, while the vanilla sweetness lingers.