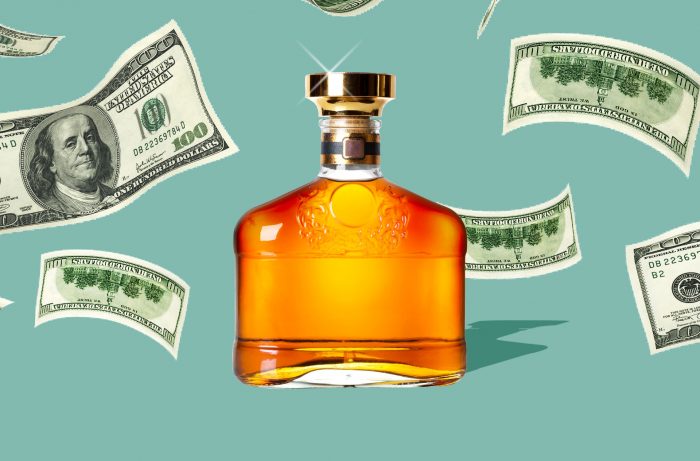 Move Over, Beer: Spirits Are Now Alcohol's Biggest U.S. Money Maker
The American distilled spirits industry can count 13 as its lucky number. In its 13th year of straight growth, for the first time liquor has replaced beer as the nation's most money-making alcoholic beverage category, according to The Distilled Spirits Council of the United States (DISCUS).
Sales for 2022 show spirits now claim a record-breaking 42.1% of revenue in the alcohol market, compared to beer's shrinking 41.9% and wine's stagnant 16%. Though organizations representing beer protest that numbers from more than half of the nation's craft breweries and brewpubs haven't been counted yet, three facts do remain:
Spirits have eaten away at beer's share for the past two decades.
The youngest cohort of legal drinkers favors spirits far more than their elders.
The preference toward spending money on spirits has accelerated over the past five years and shows few signs of abating.
"There's no ceiling in sight," says DISCUS president and CEO Chris Swonger. "People are drinking better, not more, and we hope in due course there will be an opportunity to reach market share gains in volumes as well."
Leaning Into Premiumization
The "better, not more" philosophy underpins much of this optimistic evaluation. Despite—and in some cases, because of—the pandemic, inflation and a possible impending recession, many Americans are still trading up to higher-priced products. These include most notably tequila, whiskey and ready-to-drink (RTD) cocktails. This premiumization plays out most consequently in the spirits sector, with DISCUS reporting premium and super-premium spirits accounting for around two-thirds of category revenue last year.
Brandy Rand, chief strategy officer of drinks research firm IWSR, says that "despite [the economic uncertainty of 2022], a recent IWSR consumer price sensitivity survey shows Americans feel confident about their finances at a personal level."
Indeed, although the Cowen and Company investment bank reports that low-income earners buy more tequila than other demographic segments, bourbon buyers occupy upper-income levels. And IWSR writes in a recent report, "The U.S. shows a significant minority of super-high spenders who continue to drive spend in super premium-plus segments."
To be sure, as Danelle Kosmal, vice president of research for the Beer Institute, notes, "It's hard for a $10 six-pack of beer to compete in dollar share with the $100 bottle of luxury tequila."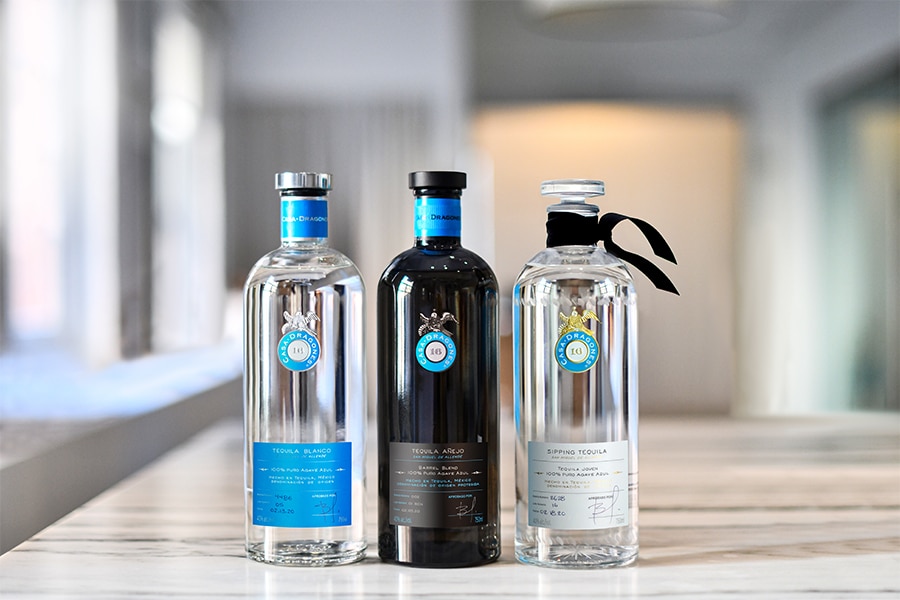 The Pandemic Effect
The pandemic's stay-at-home mandates drove unprecedented numbers of consumers to spend more on high-quality cocktail ingredients to create the experiences at home they couldn't obtain elsewhere. Not only are they not going back to the old basics, but their newfound familiarity also has Gen Z, especially, upping expectations when they do venture out.
"They want to discover new flavors, authentic experiences and exploration when they drink out. This backs up consumers' impressions of the on-premise as a place to find affordable luxuries," writes Beverage Industry. And what happens when that cocktail costs what BeverageTrak reports as the national average of $12—an increase of $1 over the year prior? If a memorable experience befitting of the mood comprises part of that price tag, so be it.
Surveys show price tolerance is holding up better for sales at cocktail-based bars than beer joints. Vivien Azer, managing director at Cowen, says although spirits industry leader Brown-Forman now plans to respond to inflation by raising prices for only the second time since 2008, beer pricing will likely fall after record high pricing has softened growth of craft and imports.
In fact, Cowen reports that economy brands Busch Light and Miller High Life comprised two of the three fastest-growing major beers over the 12 weeks leading to mid-January 2023. Plus, Molson Coors is dropping prices after raising them by 5% in April and October 2022.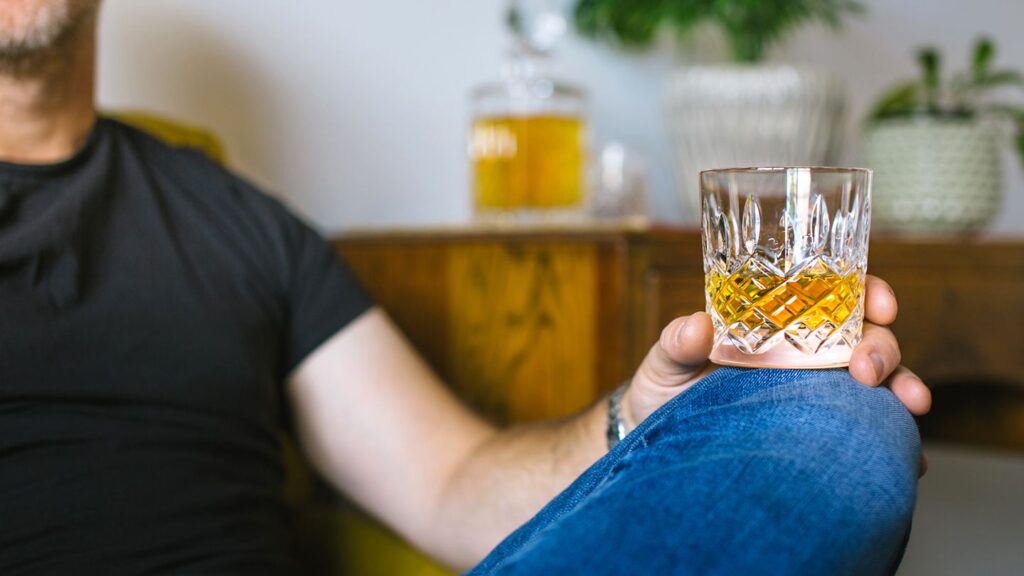 Cowen analysts write in their review of the Beer Business Daily Beer Industry Summit days earlier, "With consumers showing some signs of price sensitivity, we expect downtrading to persist and pricing to moderate in 2024, in particular at the high-end. As is often the case at this conference, beer distributors were somewhat critical of the excess pricing, given that the beer industry has been a long-time share donor to distilled spirits."
The Rise of RTD
Enter into this overall mix is the RTD—a winning combination of low-cost, convenience and creativity in a can. Now that people can once again enjoy a variety of out-of-home activities, drinkers who developed a fondness for cocktails during the pandemic are aggressively experimenting with RTDs.
Previously, these drinkers may have grabbed a hard seltzer (typically categorized as beer) or a malt-based RTD, which on average, costs half as much as a canned cocktail. But spirits-based RTDs are moving forward, with spirits-based SKUs numbering approximately 70% more in 2022 than 2020, according to IWSR. Alongside a resurgence of hard soda and hard tea, vodka rules among RTD cocktails, making them an easy upgrade from malt-based seltzers and a logical entry point for well-known distillers looking to diversify. Think Tito's, Deep Eddy, Ciroc and New Amsterdam, along with vodka extensions from seltzer kings White Claw and Truly.
Pricier whiskey RTDs will come readily online as soon as consumers get even more comfortable with the format. Already, says IWSR, premium RTDs are growing faster than other segments, and new products are increasingly launching with higher price tags. It's a bad sign for brewers.
"RTDs are a clear trade-up from beer," says Rand. "Beer is cited as the most commonly replaced drink, as well as the drink most likely to be consumed with RTDs on the same occasion."
Wine can more clearly capitalize on the soon-to-be RTD cocktail craze, growing nearly a quarter between mid-2021 and mid-2022 and fitting nicely into what Bev Industry calls wine's "make-or-break" need to innovate to "encourage trial by younger adults."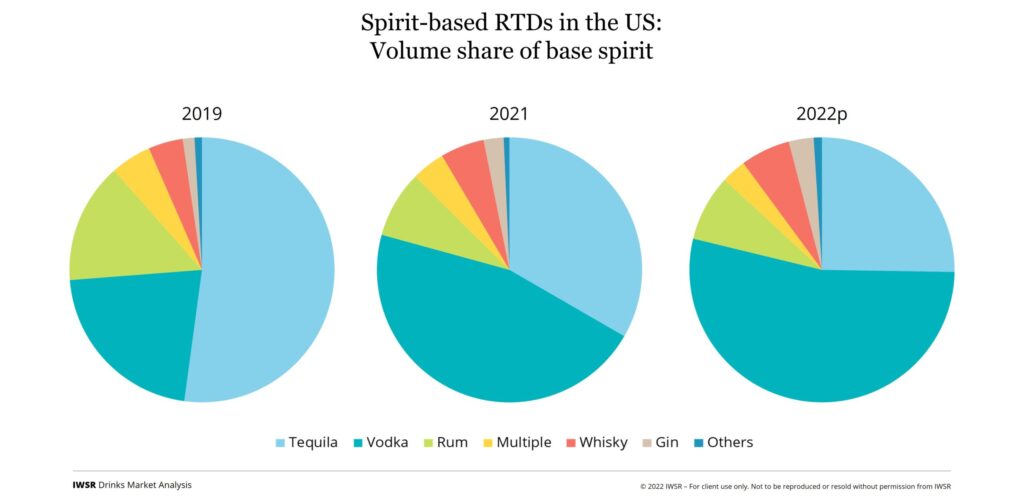 Beverage Trak says cocktail sales generally drive higher check totals, and gross margin on liquor typically ranges from 80 to 85% in bars, compared with 60 to 70% for wine and 75% for beer. Because of their view of alcohol as a treat, restaurant patrons usually give restaurateurs more leeway to mark up booze than food, which they consider a necessity.
This is all to say that trends suggest that the spirits industry will likely continue to rake in the big bucks. Will beer and wine be able to pivot their products to cash in on the behaviors driving the shift? Only time—and consumer confidence—will tell.