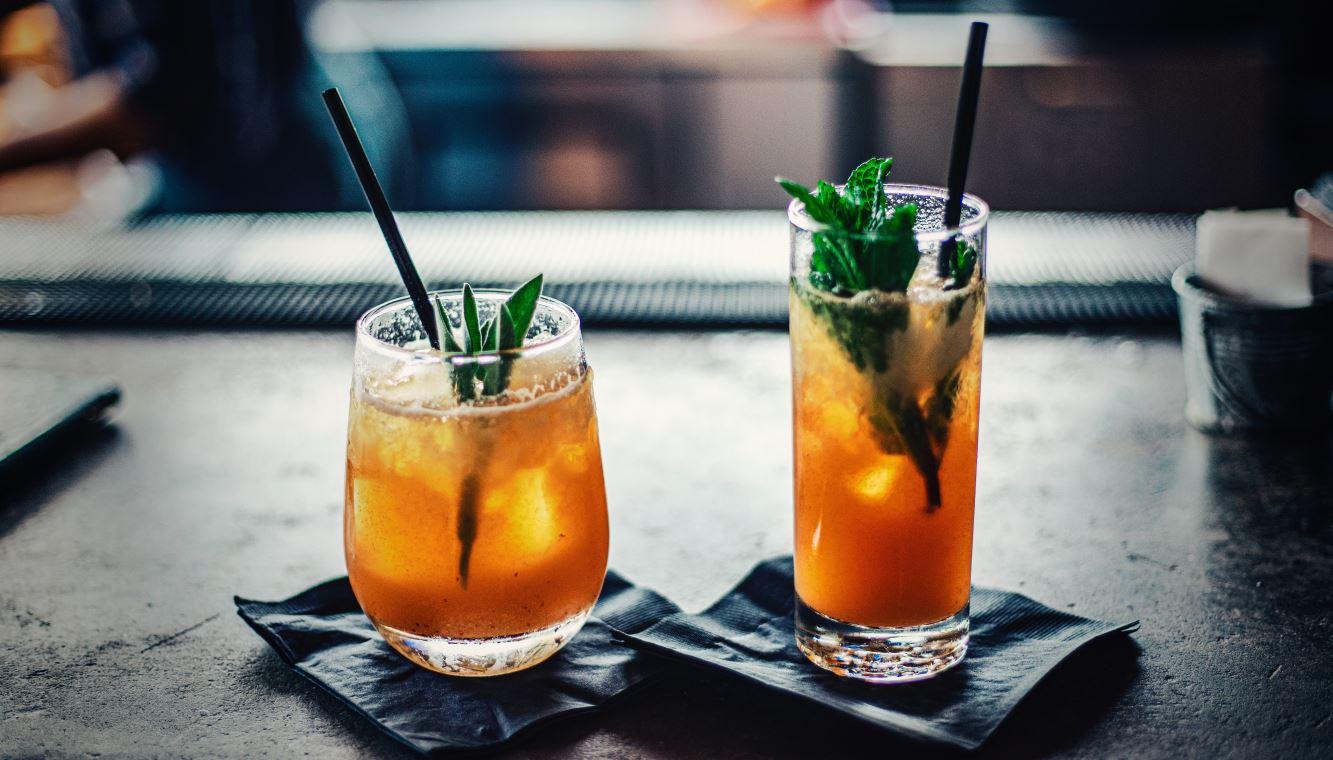 4 cocktails that will be trend in 2023
Cocktails, English, Trends
What are the trends for this 2023? Here you have 4 trends and therefore 4 cocktails to enjoy.
0% alcohol, ready-to-drink, CBD and sake, these are the big trends coming in 2023 that will surprise any drinker.
1. The rise of non-alcoholic cocktails
We are not talking about fruit cocktails. We are talking about non-alcoholic cocktails. After non-alcoholic beers, non-alcoholic spirits are invented. And one alcohol that has been experiencing a fashion renaissance of late is increasingly paired with zero percent: GIN. Brands like Seedlip or Nona June allow you to enjoy fresh Gin Tonics without losing their characteristic touch.
For the recipe, take a classic Gin Tonic recipe, and use a non-alcoholic bottle when pouring the Gin.
2. Ready to drink
 

 

Ver esta publicación en Instagram

 
There we say "thank you covid". Industrial alcohol manufacturers took advantage of the lockdowns and closures of public places during the Covid crisis to make canned cocktails. Margarita, Vodka Fizz, Moscow Mule, Mojito, Vodka Lemon, Whiskey Ginger can thus find a place in your fridge and be unsheathed, very cold, without passing through the hands of a mixologist.
There is no recipe to offer you there, but we encourage you to try the bitterness of this Italian classic.
3. CBD Cocktails
 

 

Ver esta publicación en Instagram

 
CBD, despite the cannabis leaves on the label, is not a psychotropic. So you can enjoy these very particular cocktails.
For the recipe, we suggest the Gin Lavender CBD cocktail:
Bring 250ml of water and 200g of sugar to a boil
Add 2 tablespoons of dried culinary lavender
Simmer for 5 minutes on the fire and then infuse for 10 minutes off the heat.
Filter and keep the mixture fresh.
In a cocktail shaker, mix ice, 120 ml of Gin, 2 sprigs of rosemary, 2 tablespoons of lemon juice, 4 tablespoons of lavender juice, 2 teaspoons of CBD oil.
Serve in chilled cocktail glasses.
4. The rise of sake
 

 

Ver esta publicación en Instagram

 
Sake is the new gin, you could say. This rice alcohol is illustrated between 13 and 16%. Drink sake as it is, why not, but it is more by resorting to cocktails that we invite you to (re)discover this Japanese classic.
Let yourself be tempted by the Caïpisaké (derived from the Caïpirinha for those who did not follow it):
In a cocktail shaker, mix ice cubes and 90 ml of sake. Add the lime juice. Add half of a diced lime. And finish with a train of 30 ml of syrup.
Since you have a well-stocked cocktail shaker in your hands, shake it vigorously.
Pour everything into cocktail glasses. Savor.